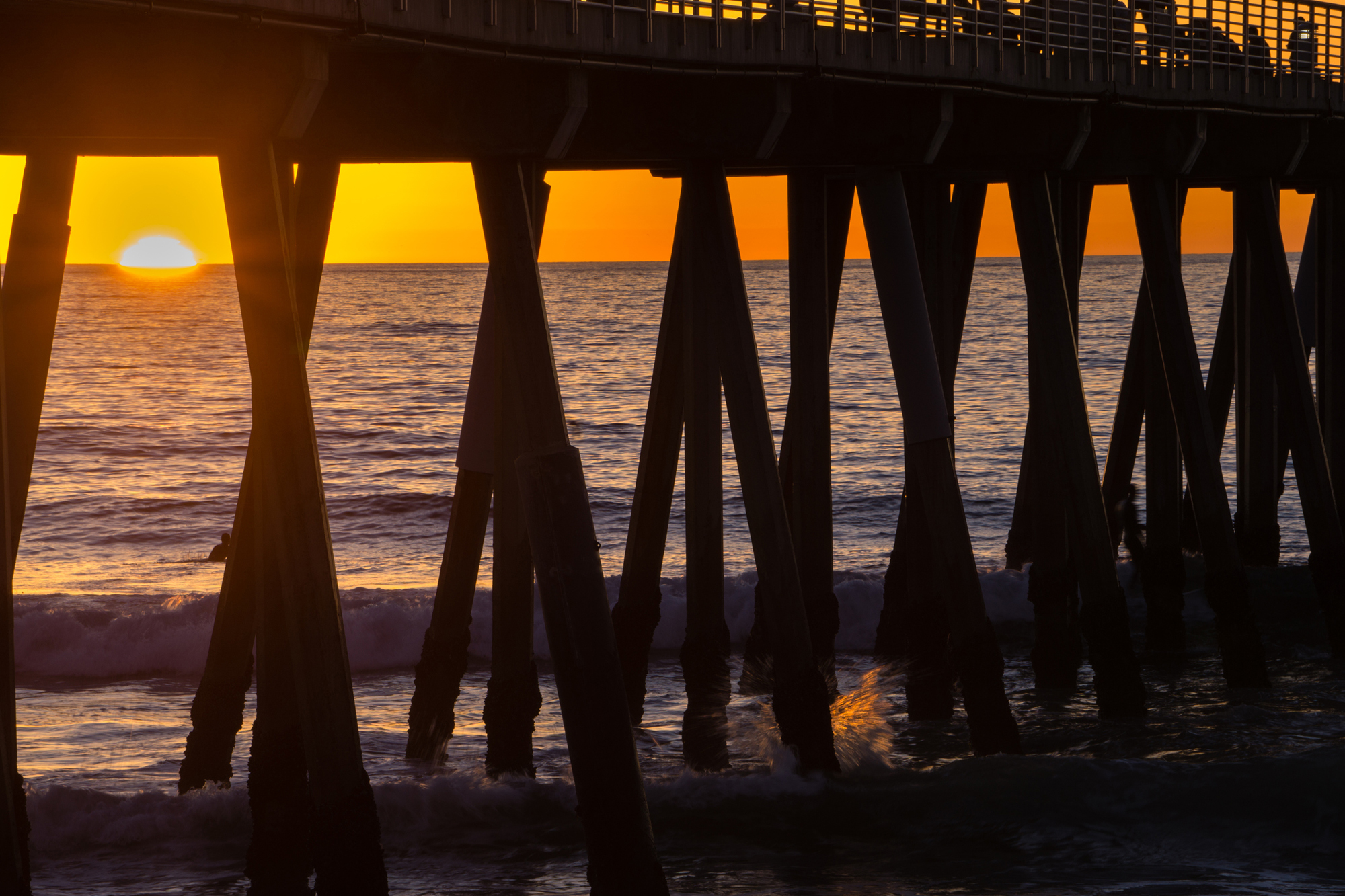 Located on a portion of Santa Monica Bay, El Segundo is a suburban enclave that sits in close proximity to LAX. El Segundo counts Manhattan Beach, Playa del Rey, and Santa Monica as its closest neighbors, while Downtown Los Angeles is located approximately 19 miles northeast.
Incorporated in the early 1910s, El Segundo, which means "the second" in Spanish, was named after the second Standard Oil (now Chevron) refinery on the West Coast was built in the city. Today, El Segundo is known as a laidback beach community with an industrial flair: several major companies, including Chevron, Mattel, AT&T, and Raytheon Space and Airborne Systems, are located here.
Real estate and homes for sale in El Segundo
El Segundo sets itself apart from the other beach communities in the area with its strong and robust industrial and manufacturing sectors. Since El Segundo is home to a high concentration of Fortune 500 companies, the city attracts a steady stream of professionals looking for that highly coveted work-life balance. This makes El Segundo real estate a treasure chest of first-rate real estate offerings, from modern beach condos to well-appointed apartment complexes and spacious single-family homes.
Homes for sale in El Segundo come in a variety of architectural styles, most of which are relatively common in the Santa Monica Bay area. Contemporary, Mediterranean, Colonial, and Traditional are some of the popular home styles in El Segundo. Most homes in El Segundo real estate are built by reputable real estate developers, with comfort and sophisticated beach city living in mind. Common home features include gourmet kitchens, high-end stainless steel appliances, spacious living areas, and plenty of room for entertainment and relaxation.
Attractions and things to do in El Segundo
Dockweiler State Beach – Although located in neighboring Playa del Rey, Dockweiler Beach is only minutes away from El Segundo. Dockweiler Beach's unique location, being on the direct flight path of LAX, makes sunbathing and beach frolics along the 4-mile stretch a one-of-a-kind experience. Dockweiler Beach is also a popular haunt for hang gliding enthusiasts, with the area used as landing and training grounds. A 3.79-mile bicycle path that connects to the Marvin Braude bike trail system is also located within Dockweiler Beach.
Polliwog Park – Located about 11 minutes away from El Segundo, the 18-acre Polliwog Park in Manhattan Beach is oft considered as one of the most beautiful green spaces in the South Bay area. Polliwog Park boasts a variety of facilities, such as picnic gazebos, beach cottages, numerous play areas, and the park amphitheater. Several attractions are also located adjacent to Polliwog Park, including Begg Pool, the Manhattan Beach Botanical Garden, and the Premier Little League Field.
The Lakes at El Segundo – The local golf facility, the Lakes at El Segundo boasts a 9-hole golf course perfect for golf enthusiasts of all ages and skill levels. The Lakes at El Segundo also offers golf lessons and is home to an in-house cafe.
Looking for a home in El Segundo, CA? Give the Gerez Real Estate Team a call at 310-922-9175, or send an email at greetings(at)gerezteam(dotted)com