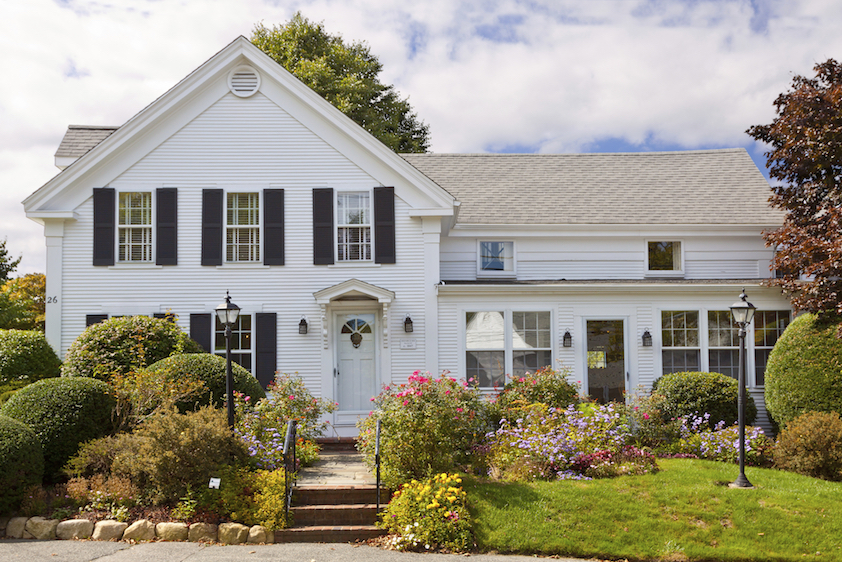 The neighborhood of Westchester is situated in Los Angeles County's Westside region, around 15 miles southwest of downtown LA. Originally an agricultural area at the start of the 20th century, Westchester experienced rapid growth after the development of Mines Field (now present-day LAX), Loyola University's relocation in the 1920s, and Los Angeles' overall population growth.
Today, Westchester is known for its academic-friendly atmosphere. It is home to many prestigious educational institutions, including the Otis College of Art and Design, Loyola Marymount University, and Westchester Enriched Sciences Magnet Schools. The neighborhood offers a very high quality of life, with its relaxing atmosphere, top-notch restaurants, scenic parks, and close proximity to the beach as well as LAX.
Real estate and homes for sale in Westchester
New residents or renters looking for a taste of Westchester's down-to-earth vibe can choose from a variety of excellent real estate options. You'll be able to find cozy bungalows, well-maintained apartment complexes, and lovely single-family homes in this laid-back neighborhood.
Homes in Westchester are available in several elegant architectural styles, including Mediterranean, Traditional, Colonial, Contemporary, and more. Many of the homes are built for privacy, comfort, and relaxation in mind. Buyers will be able to find homes equipped with first-class features such as sunlight-filled interiors, hardwood floors, stylish kitchens with granite countertops and top-quality stainless steel appliances, elegant bathrooms, spacious bedrooms, and plenty of storage potential.
Many of the properties in Westchester are ideal for any type of lifestyle, as the neighborhood is conveniently located a few minutes away from cinemas and restaurants, the beach, parks and trails, and Playa Vista's wonderful selection of shops and boutiques.
Attractions and things to do in Westchester
Flight Path Learning Center – The Flight Path Learning Center is an interactive aviation museum located in the LAX Imperial Terminal. Visitors will be able to see various aircraft models, photos and memorabilia related to aviation history, and a model of Howard Hughes' famous Spruce Goose. The museum is also home to the William A. Schoneberger Research Library, which houses a massive collection of aerospace and aviation books, technical manuals, and more.
Abbot Kinney Boulevard – Head to Abbot Kinney Boulevard, one of LA's top shopping destinations. Here, you'll be able to see a great selection of shops featuring local artists and well-known designers. If you're searching for interesting artwork, unique furniture and jewelry, or stylish boutique clothing, this destination should be first on your list.
Marina del Rey – Situated just a few minutes away from Westchester, Marina del Rey features one of the biggest man-made small-boat harbors in the country. The marina is a great place to enjoy a stroll and soak in views of the docked boats and the sunset. After exploring the Marina, head over to the nearby Burton W. Chace Park, which also offers scenic surroundings.
Kenneth Hahn State Recreation Area – Located just 10 miles from Westchester, the Kenneth Hahn State Recreation Area features five miles of hiking trails, a serene lotus pond, and picturesque surroundings. This is a perfect place for relaxation, if you'd like to enjoy some peaceful moments while being surrounded with nature, right in the heart of LA.
Looking for a home in Westchester? Give the Gerez Real Estate Team a call at 310-922-9175, or send an email at greetings(at)gerezteam(dotted)com
Sorry we are experiencing system issues. Please try again.