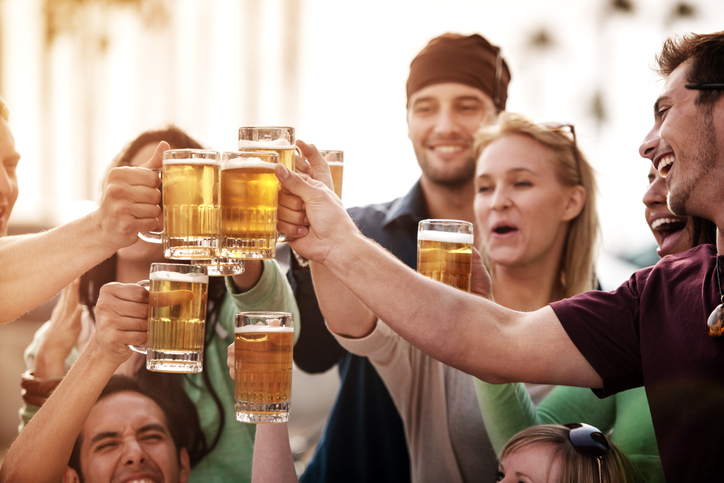 Playa del Rey is the place to be for the classic California beach town lifestyle. After a day of surfing and chilling at the beach, you can head down to one of the many fun and unpretentious nightspots in the neighborhood for a casual night of drinks, music, and dance.
Check out our list of the top after-dark places in this laidback community.
Prince O'Whales
335 Culver Boulevard
(310) 823-9826
Hands down the king of dive spots in Playa del Rey, Prince O'Whales is a cozy watering hole open to anyone who's committed to downing a couple of shots or mugs of beer. The place has three large but unimposing rooms – two with full bars – and patio seating is also available. Giant-screen TVs are littered all over the place, and beer pong and pinball are open to everyone. The delicious food has no gourmet pretensions – it has undeniably been prepared to be chowed down with your drinks.
The Harbor Room
195 Culver Boulevard
(310) 821-6550
Located right by the beach, The Harbor Room is the most iconic of all dive spots in Playa del Rey. Frequented by old-timers, The Harbor Room also welcomes the younger crowd who come to pay homage to this legendary nightspot, considered the tiniest bar in all of LA. Only eight people can be seated at the bar, but customers are willing to sacrifice some comfort for a chance to sample the widely talked-about cocktails.
Mo's Place
203 Culver Boulevard
(310) 822-6422
Mo's Place is the best place to watch football games on Sundays – or any other day of the week. On Monday nights during football season, the owner holds fun raffles, giving away interesting prizes to winning customers. This popular bar has numerous flat-screen TVs to give everyone the best seat in the house. Affordable food and drinks, plus pool tables and arcade games, make it a highly enjoyable night out destination.
Rusty's Rhythm Club
8025 W. Manchester Avenue
(310) 606-5606
If you love to dance, or to be more precise, if you love to swing dance or Lindy Hop, Rusty's Rhythm Club is perfect for you. Opened in the 1990s, Rusty's has been the go-to place for dance aficionados in Playa del Rey and nearby communities. It features a live band every week, plus free classes before each dance. There's also a bar serving cocktails and other drinks.
Bacari PDR
6805 Vista del Mar Lane
(310) 439-2100
This wine bar and restaurant fits right in with Playa del Mar's casual beach town vibe. People come here for the affordable wines and excellent food. The menu is seasonal, making use of the freshest available ingredients, and the 90-minute open bar is extremely popular. The vibe is cozy and casual, with hardwood floors, and wood and steel chairs and tables that instantly make you feel right at home.
Grain Whiskey Bar
119 Culver Boulevard
(310) 683-5019
Part of the upscale Playa Provisions, a multi-concept dining and drinking destination, Grain Whiskey Bar is somewhat of a rarity in Playa del Rey. This uniqueness is turning it into a hit in the community, offering a refreshing alternative to the usual dive spots. Grain Whiskey Bar serves 200 kinds of whiskey, bourbon, and scotch, as well as classic and original cocktails that feature other spirits in addition to whiskey.
Is Playa del Rey the right community for you? Explore Playa del Rey real estate with us.
Get in touch with us here or call us at 310-922-9175. You can also send an email to greetings(at)geretzteam(dotted)com.