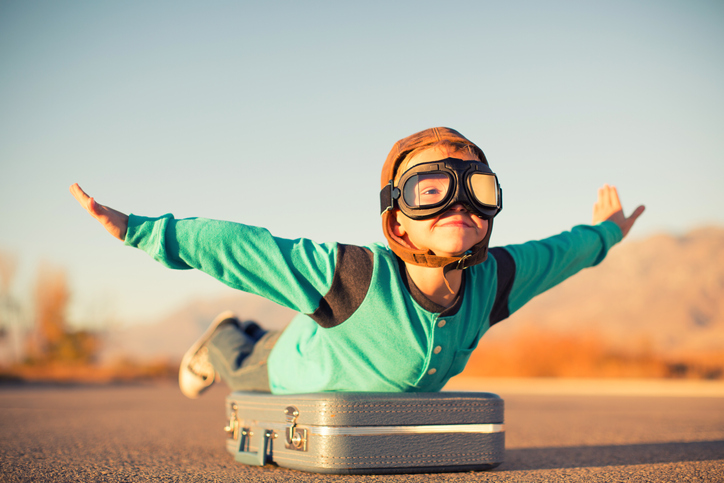 Westchester is best known as the site of Los Angeles International Airport, but to residents, this Westside neighborhood is their very own small town in a big city.
Westchester is a great place to raise your kids. Not only are there numerous school options, there's also an array of activities to keep the young ones busy and happy.
Here are some of the things you can get your kids into in Westchester.
Have fun while learning at the Westchester-Loyola Village branch library
The library hosts and organizes several events for kids and the entire family, including a coding workshop for students aged 7-16, knitting and crocheting lessons, story-telling and reading activities, gardening workshops, and many more.
The library is located at 7114 W. Manchester Avenue.
Watch a family-friendly play or musical by Kentwood Players
Kentwood Players is a Westchester-based LA community theater that stages comedies, musicals, and dramas all year round. The theater's productions include plays and musicals for the entire family, such as The Little Mermaid, Little Women, and Into the Woods.
The home of Kentwood Players is Westchester Playhouse, located at 8301 Hindry Avenue.
Learn about aviation at the Flight Path Learning Center and Museum
Located at the Imperial Terminal of LAX, the museum features exhibits on Southern California's aviation history, model plane collections, aviation artifacts and photographs, and more. Middle school and high school students can participate in the center's Flight Path Flyers flight stimulator training program.
Flight Path Learning Center and Museum is located at 6661 Imperial Highway.
Do a variety of activities at The Promenade at Howard Hughes Center
This two-level shopping center offers several activities for the family, in addition to great shopping and dining. There's a Dave & Buster's where everyone can enjoy interactive games and great food, a Color Me Mine where kids and adults can decorate their own ceramic pieces, a Cinemark 18 and XD, and more.
The shopping center is found at 6081 Center Drive.
Enjoy sports and other activities at Westchester Park and Recreation Center
The Westchester Recreation Center features a host of facilities, including a baseball diamond, basketball courts, an indoor gym, a multipurpose field, and a children's play area. The park has barbecue pits and tables for picnicking, and an auditorium where various community events are held. The center offers several sports programs for kids and adults, as well as camp programs.
The center is located at 7000 W. Manchester Avenue.
Train young masters at Westchester Golf Course
This 18-hole public golf course is open to players of all ages and abilities. You can play a full round or simply work on improving your game at the practice area or the driving range. Introduce your kids to the sport and enroll them in children's classes offered at the course.
Westchester Golf Course is located at 6900 W. Manchester Avenue.
Hone your kids' musical talents at Musical Beginnings Music School
The school offers several classes incorporating music and movement for children 0 to 10 years. The classes encourage kids to sing, use musical instruments, and move to the beat of the music, which all promote cognitive and motor skills development. Private voice lessons and lessons on various musical instruments are also available for kids and adults.
The school's address is 6607 W. 80th Street.
Looking for homes for sale in Westchester, LA? We can help.
Get in touch with us here or call us at 310-922-9175. You can also send an email to greetings(at)geretzteam(dotted)com.