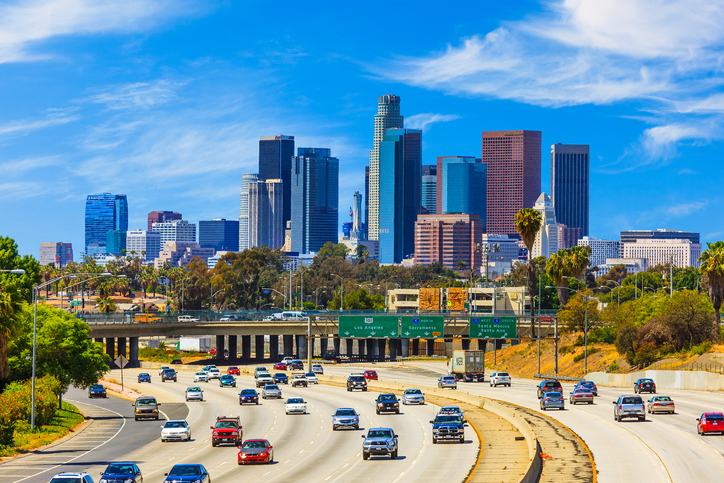 If you're lucky enough to be moving to Los Angeles soon, congratulations! An exciting way of life is waiting for you.
Living in LA, however, is not always a cakewalk. As one of the largest cities in the United States and the world, Los Angeles offers more surprises than anyone can possibly anticipate.
We've compiled the following information about the city to help you prepare for the big move.
The LA Metropolitan area
When one talks of LA, they often refer not just to the city of Los Angeles but the entire Los Angeles Metropolitan Area. The LA metro is the second largest in the United States, encompassing over 60 municipalities. In addition to the city of Los Angeles, it also includes other major California cities like Long Beach, Anaheim, Santa Ana, Torrance, Orange, and many more.
The LA metro has a population of over 13 million, around 4 million of which live in the city of Los Angeles. It's a highly diverse population representing a wide array of cultures and ethnicities.
While the number may seem staggering, the metro covers a massive area of around 4,900 square miles, so it never feels crowded – except perhaps on the highways during rush hour.
The weather
Expect plenty of sunshine every day, except in the winter when the temperature dips to about 60 degrees F and under. Most of the year, though, it's flip-flop and beachwear season.
With the good comes the bad. The smog in LA is notoriously bad. Plus, there's always the chance of earthquakes. You won't feel most of them, but don't panic when you do feel the ground shaking under your feet. Know your earthquake preparedness tips by heart and stay calm.
Getting around
You will most probably need a car. Depending on your where you live in the metro, it could be the only means of getting around. In certain parts of LA, the Metro light rail or bus system may be sufficient for your needs. Ride-hailing apps like Uber and Lyft are also popular.
Rush hour traffic is another thing to gear up for. Between 6 AM and 10 AM, and again, between 3 PM and 7 PM, LA's highways are crawling. If you can, plan your trips around these times.
Things to do
There are a million things to do and see in LA. If it's an urban adventure you're after, you will never be disappointed.
The city is home to some of the world's most luxurious shopping destinations, including Rodeo Drive, Melrose Avenue, The Grove, and Abbot Kinney, just to name a few.
The food scene is dizzying. You'll find all kinds of cuisines and restaurants that range from Michelin-starred to casual food trucks.
There's a play, musical, ballet, concert, or arthouse movie to be enjoyed practically every week. And the metro's iconic museums are not to be missed.
Explore LA's famous trendsetting neighborhoods like Beverly Hills, Hollywood Hills, Venice, Malibu Hills, Brentwood, and more.
And on days when you feel like getting away from the bustle of the city, head to the beautiful beaches of Southern California. Depending on where you are in the metro, you can get to one in under 10 minutes or just about an hour.
Housing costs
If you prefer the luxe life, you won't have a problem looking for your dream home in the metro. If you have to watch your budget, you're bound to find something, too. In a sprawling urban center like LA, housing comes in a wide range of prices and sizes. You just need to know where to look to find the right home.
We are experts in Culver City real estate and the rest of the Westside. We can help you find the perfect home in LA.